Lectures / 24/01/2019 7:30 pm
Open Space?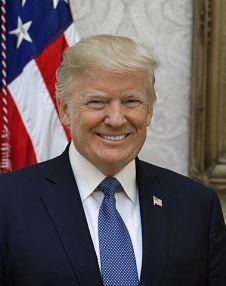 Kepler Salon Extra: On Trump Time, Reloaded
Donald Trump will begin his third year as president of the United States on January 20, 2019. Taking stock of the major events during the past year, Prof. Marcus Gräser, Head of the Institute for Modern and Contemporary History at Johannes Kepler University, and Stephen Hubler, Counselor for Political and Economic Affairs at the U.S. Embassy in Vienna, will weigh their significance and share up-to-date analyses concerning -- among other aspects -- democracy in America, the direction of foreign policy, and prospects for the 2020 presidential election.
The discussion, followed by questions from the audience, will take place for the third consecutive year and will be in English.
MARCUS GRÄSER
Head of the Institute for Modern and Contemporary History at JKU
STEPHEN HUBLER
Counselor for Political and Economic Affairs at the U.S. Embassy in Vienna
LINDA TUTTLE WEIDINGER
Host
A co-operation with the Austro-American Society for Upper Austria
Details
24/01/2019 7:30 pm

Images