Vortragende/r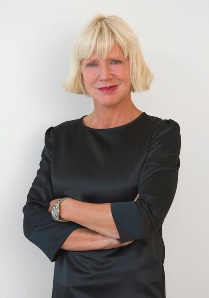 Sissel Tolaas
Sissel Tolaas
Born 1961 in Stavanger, Norway. Grew up in Iceland and Norway. Based in Berlin since 1987. Studied mathematics, chemical science, linguistics and languages, and visual art 1981 – 1988: Oslo Royal Academy and Oslo University; Warsaw University; Moscow University; St Petersburg University; Oxford University, Princeton University. Travelled and lived all over the world. Speak and write nine languages. Different national and international scholarships, honours and prizes. Working actively and concentrating on the topic of SMELL / SMELL & LANGUAGE - COMMUNICATON since 1990, within different sciences, fields of art and other disciplines. I have worked with numerous companies and institutions i.e. Cartier, Paris; Louis Vuitton, Tokyo; E. Lauder Paris/NY; City Munich; Gardemoen Airport, Oslo; KPMG (law) Berlin; BBC Imagineering, London; Sony Computer Science Lab, Paris; BMG SONY, Germany; Swissotel Worldwide; Daimler Chrysler Future Lab, Berlin; PAL Foundation, London; Rockefeller Foundation, New York; Liverpool University; Oslo University; Moscow University; Bangalore High tech Park; Oxford University; NESTA, London; MIT Boston; Harvard University; DEKA Bank/Holdings Frankfurt; The Boston Consulting Group, ZH/Berlin; BayersSchering Inc.; San Francisco Neurosciences Institute, SF ; Humboldt University Berlin, Tsinghua University Beijing; Columbia University New York; Parson The New School For design, New York; Vienna University etc.
Exhibitions in major international contexts, such as Biennials, museums and other professional institutions. Active participation in international colloquiums, conferences and networking. Advisor/consultant i.e.: BBC Imagineering, London; Sony Computer Science Lab, Paris; IFF Inc. New York; MARS, ZH Suisse; IntelligentFastFood Inc., Salzburg/Vienna; Statoil New Energy Program, Norway; Charité Humboldt University Hospital, Berlin; Max Planck Institute, Berlin etc.
Established the research lab IFF re_searchLab Berlin for smell & communication in Berlin in January 2004, supported by IFF (International Flavors & Fragrances Inc., New York).
Research on INVISIBLE COMMUNICATION & RHETORIC at Harvard Business School
(Faculty & Research) since October 2006.
Institution
IFF re_searchLab Berlin for smell & communication