Lectures / 29/04/2009 7:30 pm
Art and Science?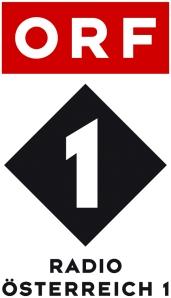 © ORF 1 Radio Österreich 1
CityScienceTalk in the Kepler Salon. The Aesthetics of Energy Conservation
Winds can shape mountains, set oceans in motion and make water boil. The latter requires wind farms, which in their turn cause tempers to flare. People deplore the devastation of the countryside by technology but in an economic downturn like the present one a feeling prevails that certain sacrifices have to be made. Renewable energies are the watchword of the day. Energy efficient models of this, that and the other are being touted everywhere and are eligible for subsidies from taxpayers' money. Who spends what sums for what purpose and who stands to receive subsidies is one of the topics in April. "Pellets instead of Putin" has already made it to banner headlines. Solar architecture has been realized in many places. What are its benefits in terms of energy conservation? Passive houses are also in and out of the news. Is it possible to build them so that they're aesthetically pleasing and what's the bottom line as regards conservation potential both for the individual and for the climate of the globe?
For some architects and engineers the idea of aesthetically pleasing, environment friendly low energy or passive houses is no longer a real challenge. They've moved on to buildings whose photo-voltaic modules generate a surplus of energy. Another approach views buildings as organisms, whose technological innards are as important as their outside appearance. The ecological tools that are used include "intelligent" curtain wall and daylight management systems. Innovations such as these will trigger the third industrial revolution, some say. The criteria for energy conservation must be effectiveness, the sparing use of natural resources, a favourable return on investment ratio, and aesthetic satisfaction.
continuative Links:
Bibliography:
SolarCity Linz Pichling, Nachhaltige Stadtentwicklung, Martin Treberspurg, 2008, Springer Verlag
Neues Bauen mit der Sonne, Martin Treberspurg, 2. Auflage 1999, Springer Verlag
Altbaumodernisierung. Der praktische Leitfaden, Co-Autor Martin Treberspurg, Hrsg. Johannes Fechner, 2002, Springer Verlag
Energieatlas Nachhaltige Architektur, Hegger, Fuchs, Stark, Zeumer, 2008, Edition Detail Zelezná architektura.cz. Green architecture.cz, Hrsg. Galerie Jaroslav Fragner, Prag, 2008
Schweizer Energiefachbuch 2009, Hrsg. Roland Köhler Verlag, 26. Jahrgang, 2008
Im Detail: Solares Bauen, Strategien, Visionen, Konzepte, Christian Schittich, 2003, Institut für Internationale Architektur-Dokumentation GmbH
Cepheus, Wohnkomfort ohne Heizung, 2001, Springer Verlag
Solarstadt, Konzepte, Technologie, Projekte, Fisch, Möws, Zieger, 2001, Kohlhammer Verlag Energiesparsiedlungen. Konzepte – Techniken – Realisierte Beispiele, Christoph Gunßer, 2000, Callwey Verlag
Solar Energy in Architecture and Urban Planning, 1996, Prestel Verlag
Sol Power. Die Evolution der solaren Architektur, Sophia und Stefan Behling, 1996, Prestel Verlag